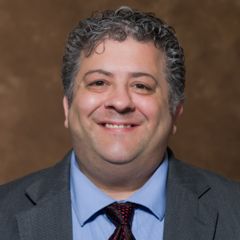 Paul G. Barretta, Ph.D. in Business Administration '13
What are you doing now?
Currently, I am an Assistant Professor of Marketing, a tenure track full-time faculty position, at St. Bonaventure University in St. Bonaventure, NY.  As a full-time faculty member at an AACSB accredited University, I teach undergraduate and MBA level courses in marketing and pursue a research agenda.  Research is conducted both individually as well as collaboratively with colleagues from within my current University as well as other universities, including UTPA.  In addition, I serve as an academic advisor to students who major in Marketing and serve on the School of Business Research and Creative Activities Committee.
What has your UTPA graduate education done for you?
As I complete my first full year as a full-time faculty member, I am struck by how well prepared I have been as a result of the UTPA Ph.D. program, which includes both research and teaching.
How do you feel about your UTPA experience?
It was challenging, broad and completely worth it.
Best tip for success?
Persistence, boldness and hard work.
Do you have any advice for prospective graduate students?
Open your mind.  Combine your life experiences and who you are with new experiences to grow.