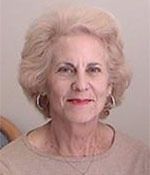 Congratulations to Dr. Janis Feldman for receiving the Lifetime Achievement Award from the National Association of Social Workers (NASW) of the Lower Rio Grande Valley Chapter for 2015.
Each year, the National Association of Social Workers (NASW) selects a social worker for this national award to celebrate a lifetime of achievement for his or her best social work values and accomplishments demonstrated throughout their lifetime career.
Dr. Feldman has not only dedicated years of service to the community, but she has also improved the lives of teens in the valley and continues to influence cross section of human service professionals in the region through her publications, presentations, lectures and work as a social worker professional.
The Lifetime Achievement Award is an outstanding professional accomplishment and brings great recognition for the Social Work department at UTPA.
Once again, congratulations on your achievement and thank you for all that you do.
If you are interested in more information about our Master of Science in Social Work program, please contact us at 956-665-3661 or visit www.utrgv.edu/graduate.